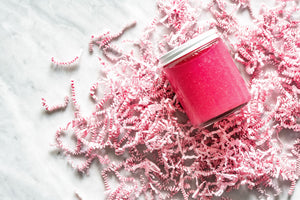 TESTIMONIALS
I love Pink Moss! It's light, refreshing, and does wonders for my digestive health. As someone who suffers from hypothyroidism I strongly encourage holistic and natural health approaches inside and out for the best results and health care management. As a nurse and friend, I approve! I mix this into my nightly routine of lemon ginger tea. Pink Moss is an amazing product.
I recently tried Pink Moss after hearing the excellent reviews from a few friends. The products is amazing. I was suffering with inflammation from sinuses and allergy congestion. After less than a week, I noticed my sinus were clear. An extra bonus was when I got on the scale I dropped a few pounds. I highly recommend the product especially for those who are suffering from pain as a result of inflamed joints. It's worth the investment and the quality is impeccable.
I have for sure noticed a difference in the bedroom after about 1 week of us (my husband and I) using pinkmoss. I can't say what exactly happened lol... But I CAN say a fire was surely lit! More stamina, increased libido and performance. Zero complaints!! Also, I think having more energy overall along with enhanced mood via the product are also contributing factors. Your product is gold! I would highly recommend to anyone!
Within 1 week of taking Pink, I noticed an immediate difference in my mood. I no longer feel tired throughout the day. The level of mood enhancement experienced let me know that my body had been at an extreme nutritional deficit.  Other benefits have included joint and muscle relief as well as  lighter and shorter menstrual cycle with NO CRAMPS. These are just the things I've noticed thus far and it hasn't even been a full month!